Need a taxi from Amsterdam to The Hague? Good news: you've just found what you were looking for. When you book a taxi with Staxi, you'll get a fixed price for your ride in advance. This means that you never have to worry about high costs when there are road works or traffic jams making the route longer.
The fixed price taxi

Book a taxi for a fixed price. No surprises afterwards.

Safely from door to door

Your driver takes the fastest route and brings you safely to your destination.

Our professional drivers know their way around.
How much does a taxi to The Hague cost?
We offer taxis from Amsterdam to The Hague starting at € 71.75. Our rates are all-in, meaning that we will not charge anything extra when you arrive in The Hague. And when you book a return ride, you'll even get a discount! 
No matter how you book your taxi with us, you'll know what the exact cost of your taxi ride will be in advance.
✓ No metered fare
✓ No night charge
✓ No luggage allowance
✓ No extra charge per person
✓ No hidden costs
How to book a taxi from Amsterdam to The Hague?
Ways to book a taxi from Amsterdam to The Hague:
Use the fare finder on this site 

Download the Staxi App and see your taxi approaching in real-time 

Contact us via WhatsApp 

Give us a call
If you book online or through our app, you will automatically receive a confirmation email in your inbox. The confirmation will be sent as a text message if you book by phone. If you choose to pay in advance, you will receive a detailed invoice after the ride. Incredibly convenient for business travellers!
Taxi bus from Amsterdam to The Hague
A regular passenger car can carry up to four passengers. Does your travelling party consist of more people? Then order a taxi van! Our minibuses can carry up to eight people, plus any luggage.
Often a taxi ride with 8 people is even cheaper than a trip with public transport if you calculate the costs per person. Moreover, the taxi takes you from door to door. What more could you want?
Professional taxi service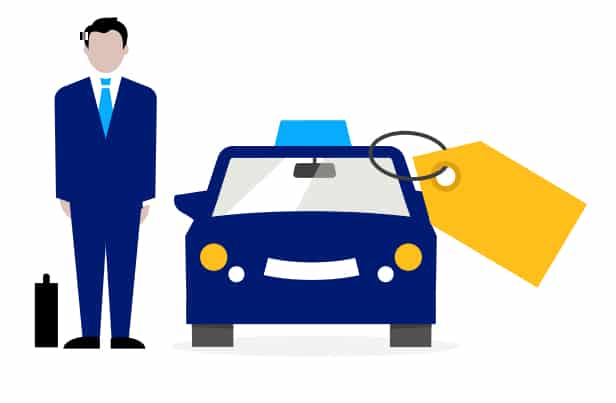 Staxi drivers are in a class of their own. Literally. Each year, they follow compulsory courses at our Staxi Academy. We develop and provide the training ourselves. That is why we know all our 500 drivers personally.
In turn, our drivers understand our expectations regarding the quality of service and, for example, their driving style. You know you're in good hands with one of our drivers!
Taxi from Amsterdam to The Hague
When you book your cab with Staxi, you can be sure that:
✓ A qualified driver will arrange your transfer.
✓ The taxi will show up on time.
✓ You know the price of your ride down to the penny.
Use our online taxi fare calculator to find your fixed price in a minute. Or download the Staxi App and book a taxi any time of the day or night!
Don't wait any longer, order your taxi now and experience our service yourself!
Super service! Taxi was in exact time, even a bit earlier. Driver was very calm and the ride was very pleasant.
The driver has been extremely helpful and kind. Very much appreciated!
Always can rely on this taxi company. Great drivers and great service. Always on time. Thanks
Professional and polite. Arrived early and notified us by phone that he had arrived. Would highly recommend.
The driver was very kind and helpful all throughout the ride. He even placed the heavy bags for us. Highly recommended this taxi company and driver.
I use Staxi ever since I moved to The Netherlands. Great price, always on time, with super friendly drivers. Totally recommend!
The driver was very courteous and on time for my pickup. The taxi was clean and in good condition and the ride was problem-free. In general: A very good service that I will use again.
Amazing driver who came on time and gave great customer service. 10/10
Prompt arrival, helped stow bags in taxi, kind and safe driver. Thank you!
Our driver was just great! Friendly, professional, a competent driver. I felt very well cared for! Thank you!
Very prompt service. No cigarette smell in the car - that's a big plus.
Booked a taxi to the airport. Driver was friendly and on time. Will book my return ride with Staxi 🙂
Very professional and on time, we will be using your services again!
Perfect. If all taxi drivers were like this fine gentleman, the world would be at peace.
Frequently asked questions